Classes are kept quite small, with a maximum of 6 students. This is to ensure that you get the help and support that you need to produce the lovely jewellery you wish to make. Minimum age for the classes is 16, but there is no maximum age limit.
Payment is required in full before attendance of your chosen course. A deposit will reserve your space, but full payment is required 2 weeks before the course.
For each course to run, we need a minimum of 3 students. In the unlikely event that we have to cancel a course you will be provided with as much notice as possible and offered either a full refund of your course fees, or a place on an alternative course.
Unfortunately, if you are unable to attend a booked course for any reason we are unable to offer a refund. Depending on the notice period given, if we are able to fill your space on the course we may be able to offer you an alternative course day. Anything less than 5 days and we regret we are unable to transfer you to an alternative course or issue a refund.
If you book onto a set of weekly classes (both day or evening classes) and find that you are unable to attend all the dates, we will do our best to transfer you to one of our other weekly classes within the same term so that you can make up the lost time, but if there are no available spaces in any other weekly class in that term, we regret that we are unable to transfer your fees to another course/term or offer a refund.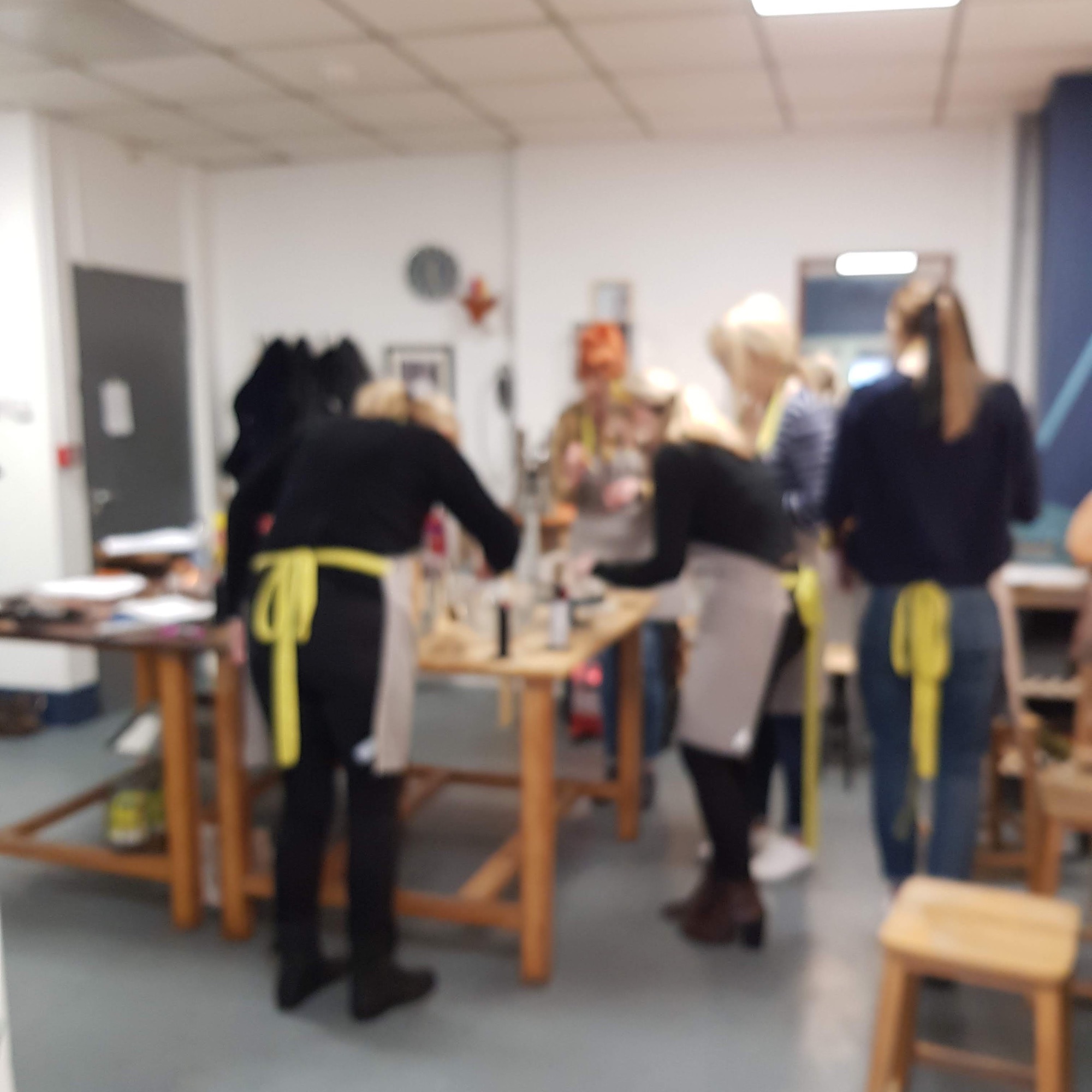 Please be aware that The Fox Studios is a workshop environment. To make sure it's a safe and fun place for you to create your masterpieces, there are a couple of things to be aware of. No open toed shoes. Wear old comfortable clothes, although we do have plenty of aprons to keep you covered. No flowy clothes, scarves or long necklaces. And if you wear reading glasses normally, we would definitely recommend you bring them along (although there are loads in the workshop!).