You have the opportunity to create a range of pieces using a variety of skills, whether it's simple ring shapes or more complex casting, we have the facilities to enable you to learn at your own pace.
Below is a selection of work made on both the one day classes as well as the weekly 2018 classes.
This beautiful ring was made with an amethyst from a sentimental old ring. We melted the gold to make a new pendant and once the stone was cleaned up we decided it would be perfect in a new ring.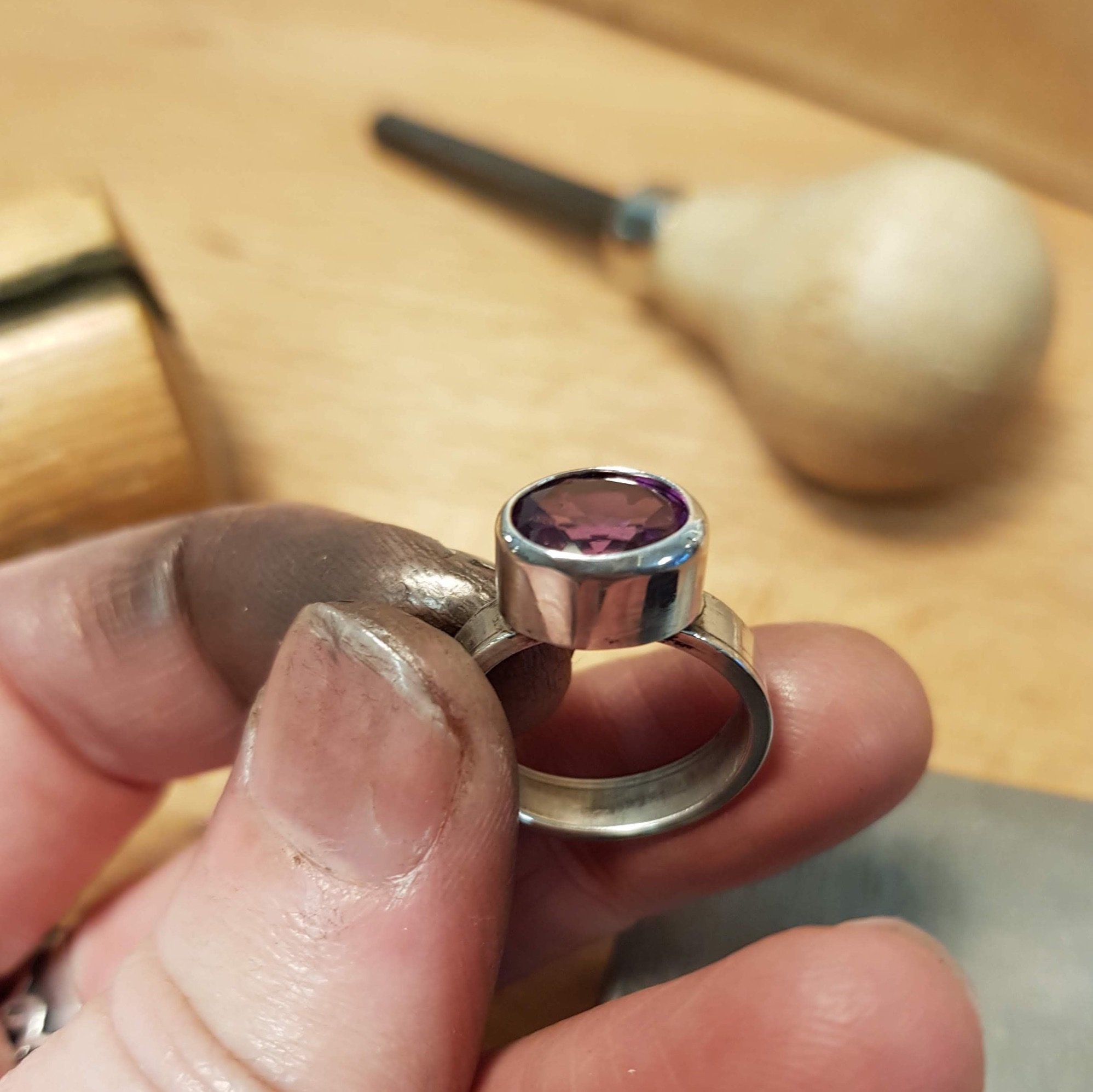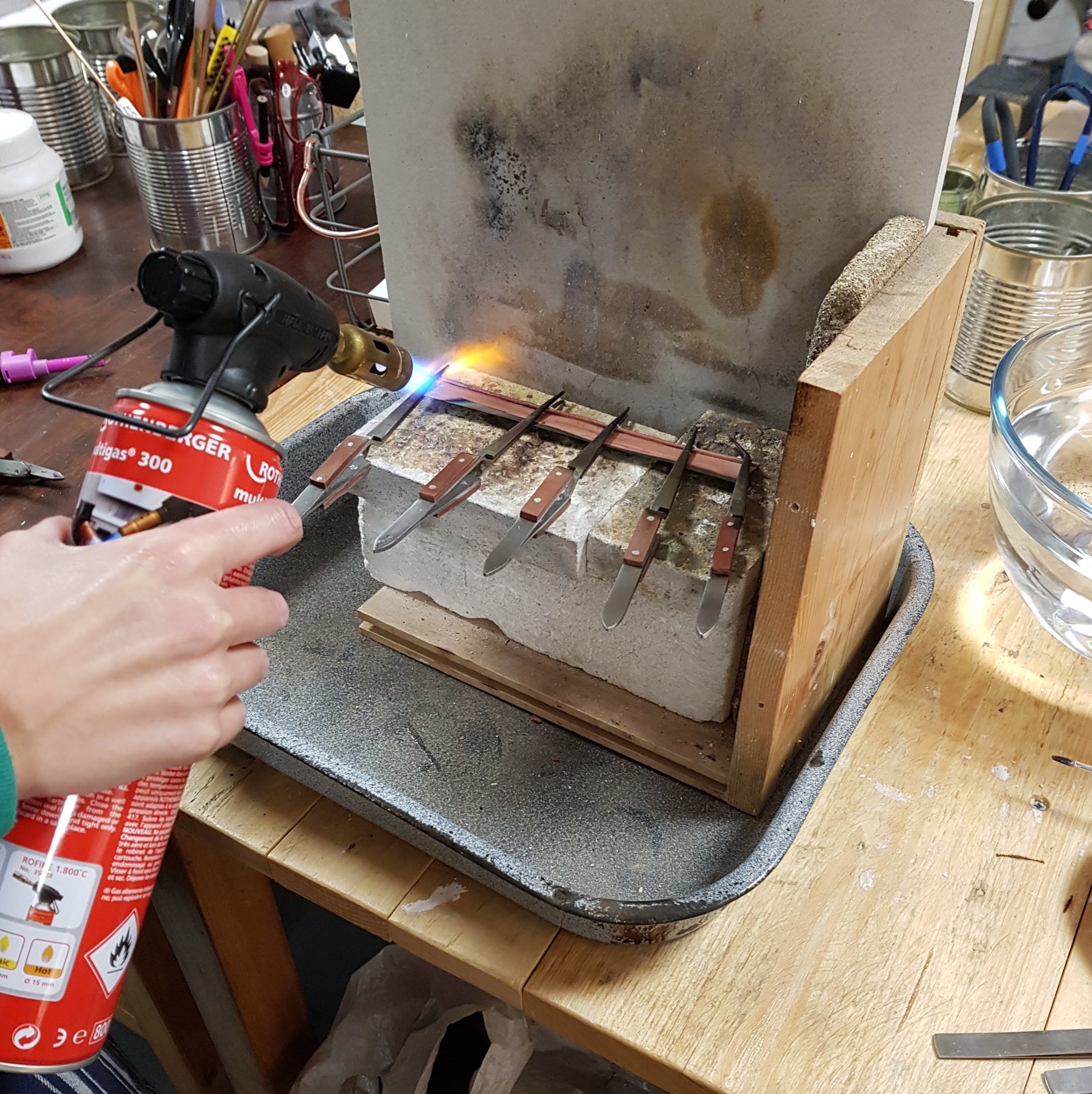 Here Lizzie is constructing a copper bezel setting for the beautful (I use that word a lot!), fossilised something or other... need to check :). The final piece is on the right underneath.
Alex carved a ring from wax, created the mold with delft clay, before melting down a sentimental silver bracelet that was his fathers to make a new and unique piece of jewellery which will be worn for years to come.