I set up The Fox Studios so that I had a bricks and mortar place in Warrington, where I could teach my passion, Jewellery. I had been planning this for some time (around 3 years), before I went ahead and took the plunge. I chose Warrington for a few reasons, it's my home town, it's quite central (directly between Liverpool and Manchester) and because, well, where else would I set up Jewellery Classes?
I have been creative for as long as I can remember. When I left school I couldn't decide whether I wanted to do Fashion or Fine Art. I chose Fashion. I'm not quite sure why. It was an experience, and I enjoyed the journey, but I'm not sure I'm very fashionable. I have continued to sketch and paint, and have done so for many years. Due to a big life change in 2000, I started an evening class in Jewellery and Silversmithing and I can quite safely say I was hooked. I eventually went back to University as a mature student and finished my degree in 2008. A few short months later I was back teaching on the evening class where I'd first picked up the bug and it turned out I loved teaching.
I've been a jeweller for around 20 years now. I never expected to become a teacher, but it's something I really enjoy it (and I hope it's something I'm good at, students do keep returning). I try to tailor the learning experience to the individual student, so that you can get the most out of the course.
The Fox Studios is a friendly workshop where you can come and spend a couple of hours and make something beautiful, no matter what skill level you are. You will find it a lovely relaxing environment where you're supported and encouraged to make your ideas a reality, or if you're not sure what they are, I can help you make a sparkly thing or two to get you started. You will learn at your own pace, no pressure.
The workshop is fully equipped for a range of different jewellery techniques, from simple ring making, stone setting, to enamelling and even colouring your own anodised aluminium. What I'm trying to say is that I have a variety of skills and a whole load of interesting equipment which you can use to make pieces of jewellery that are unique to you.
I have a range of different Jewellery Classes, from taster sessions, one day classes and term time sessions as well as one to one sessions. They are all for a range of abilities, from beginners, intermediate and some more advance techniques.
I am based in Evans House in Warrington. In the workshop you'll always find refreshments are on tap, tea, coffee (both normal and decaf), and if I'm organised, biscuits as well, but there is always Mini Rolls. I had grand plans of having beautiful cakes, but I've realised I'm just not that organised (and haven't baked in years).
I hope I've covered everything, but if you do have any questions please get in touch and I'll get back to you as soon as I can!
Heather x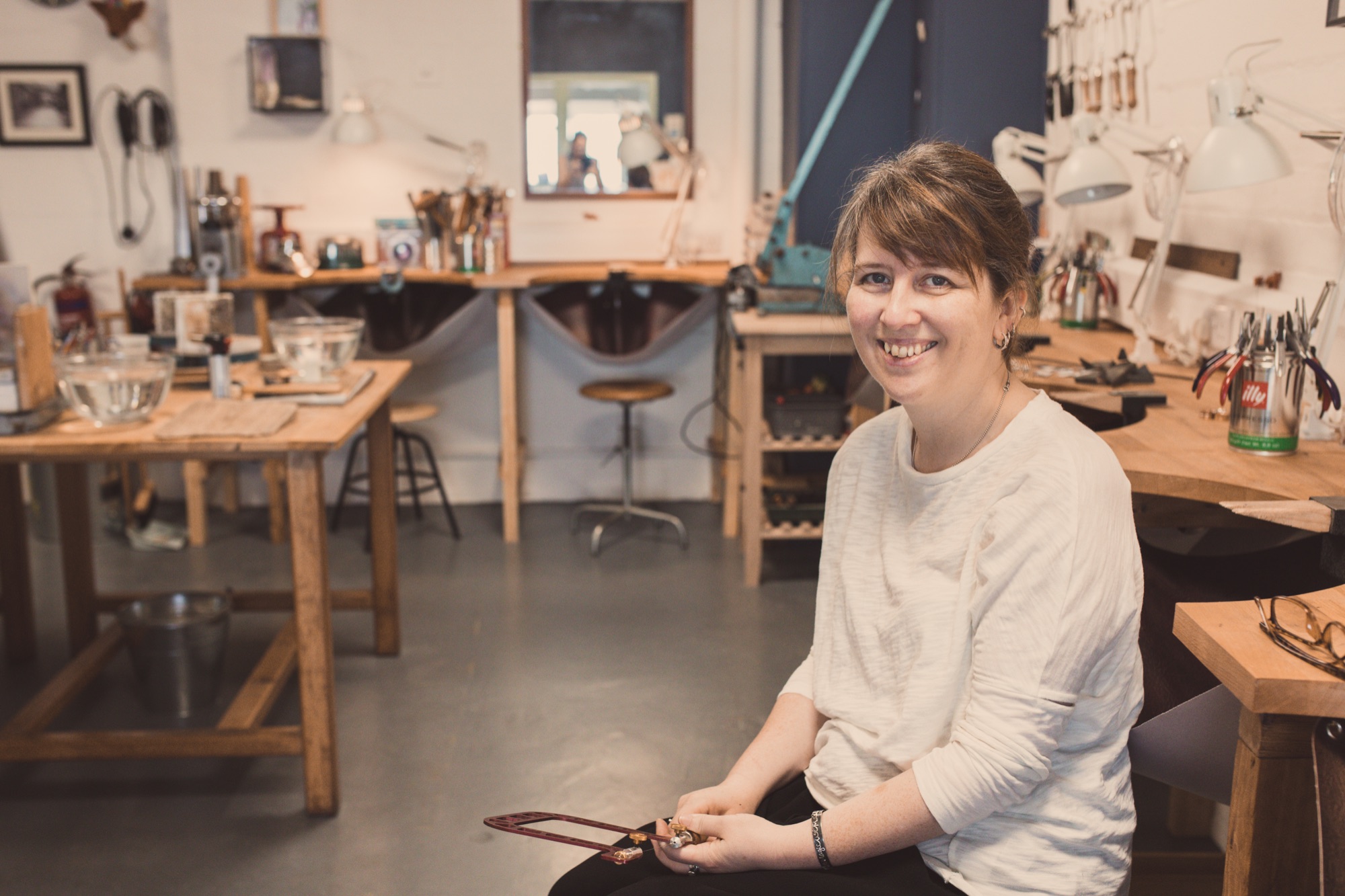 The Fox Studios @ The Old School
The Old School is a fabulous space for community arts and creative learning. I was lucky enough to be offered a space and in Aug 2022 I had the mammoth task of moving it all over. I have to say, although it seemed a bit crazy at the time, it's totally been worth it, to be part of a creative community and surrounded by inspiration everyday.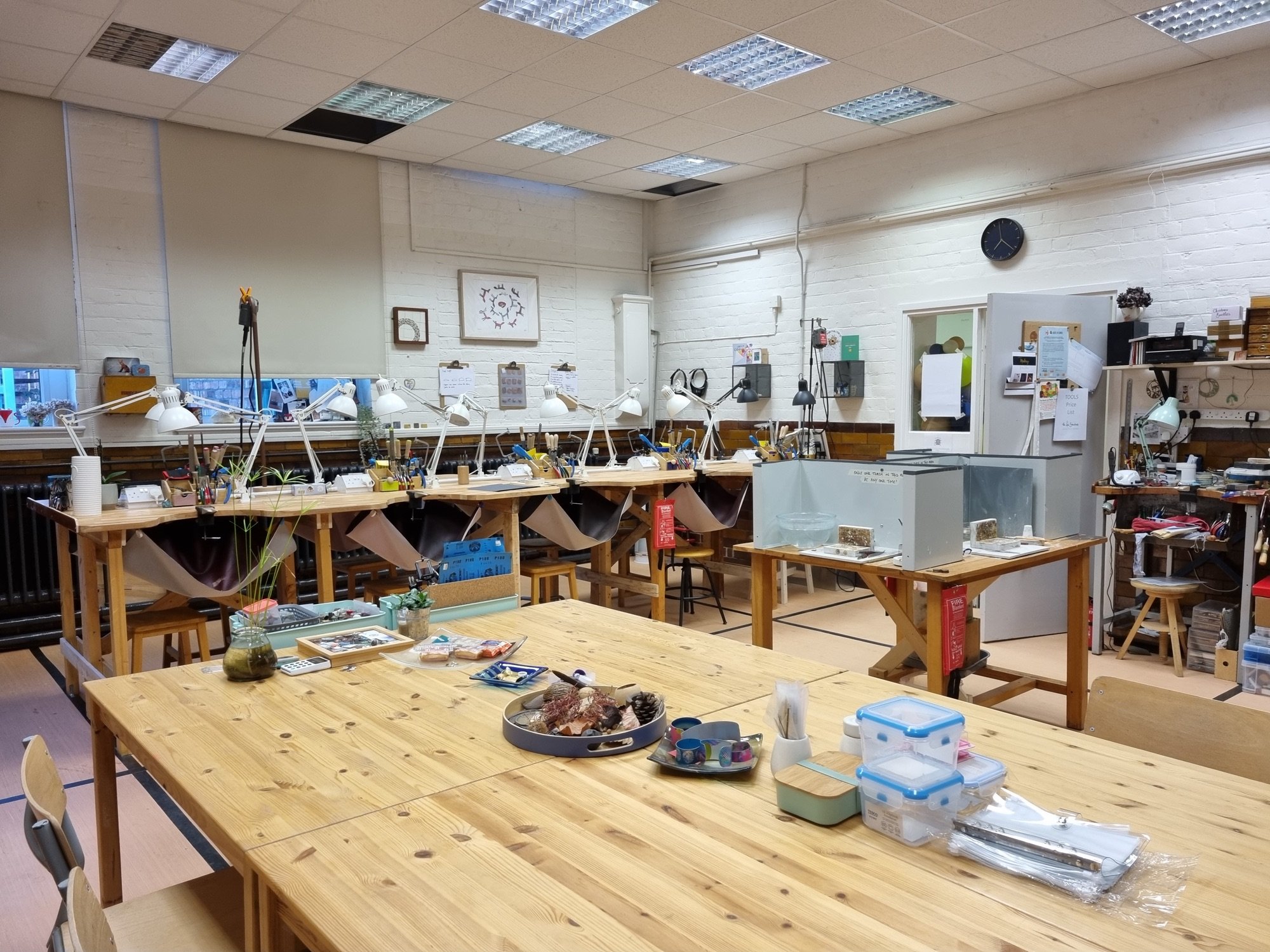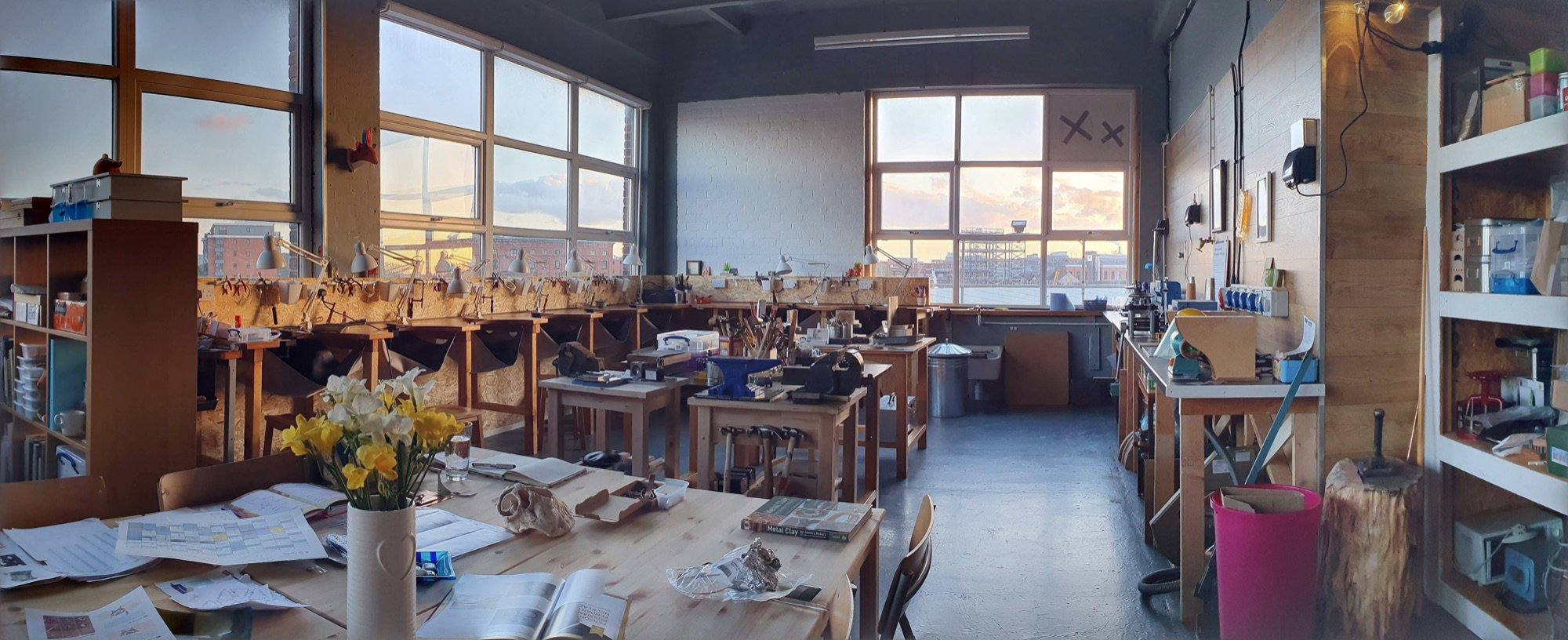 After a little bit of work, we opened the new workshop in Oct 2019. I say we, my partner and I moved everything up one flight of stairs and then promptly went on holiday and left my poor old Dad putting the workbenches back in place. He did a wonderful job and we continued to set the rest of the workshop up on our return. Classes started on the following Tuesday. I seem to like a deadline!
After a random conversation with my Landlord, he showed me this space and I promptly fell in love with all the light.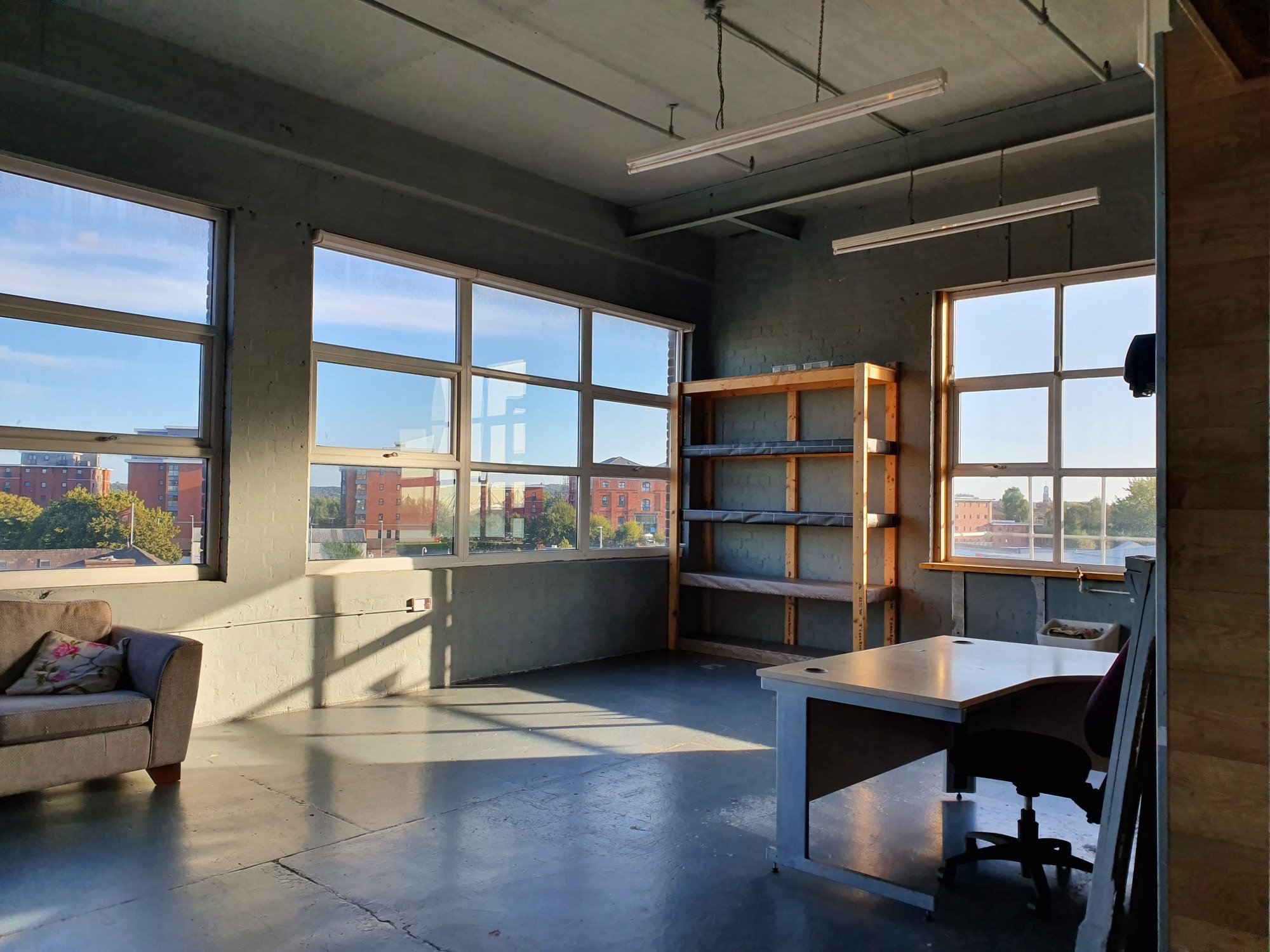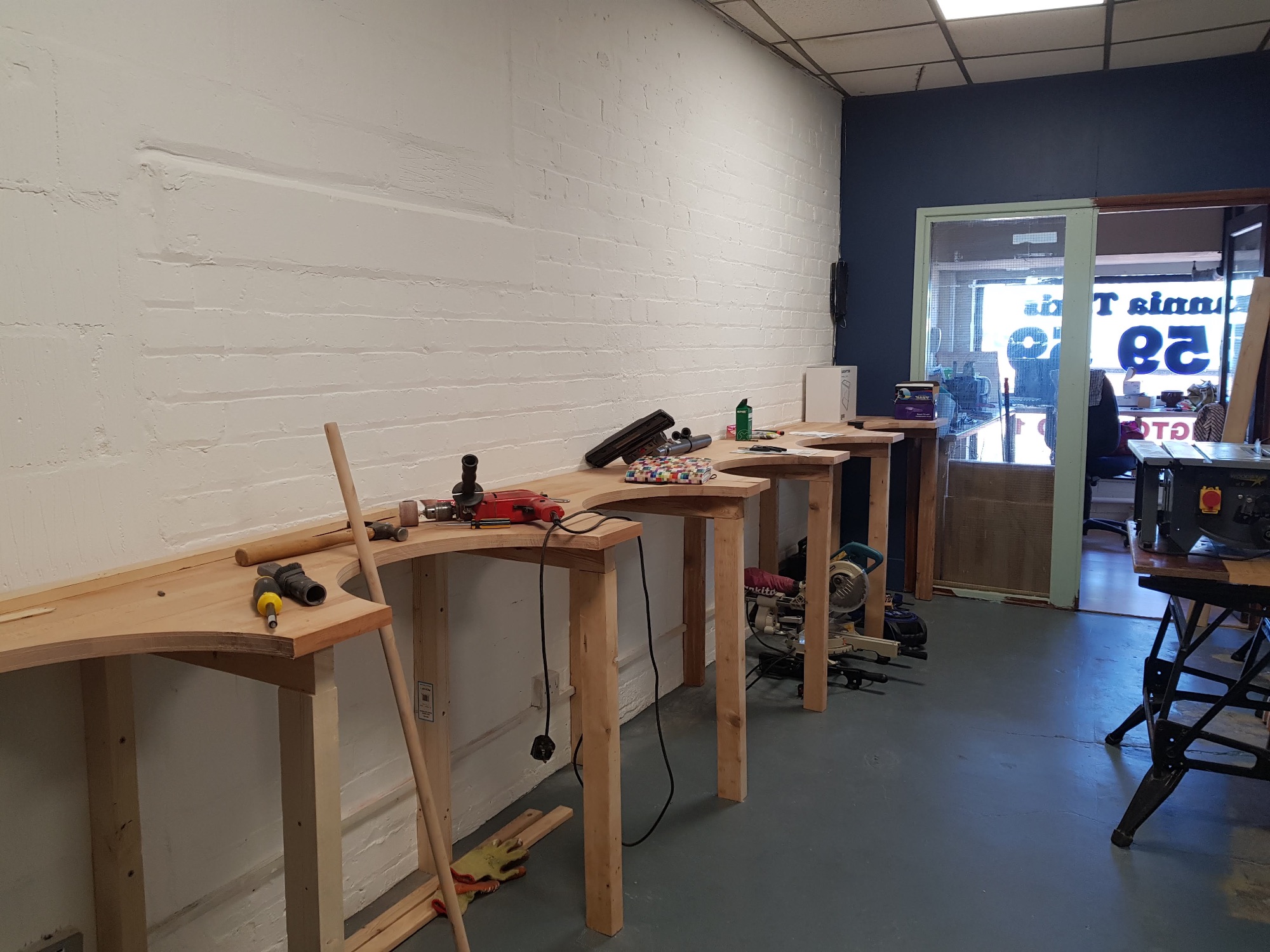 This was my first workshop in Evans House. I got the keys in May 2018 and then realised how much work was involved. The whole place needed gutting, false walls removing, floor stripping, workshop building, walls painting, toilet replacing, electrics updating. I managed it though with the help of family and friends, who I am eternally grateful for (getting the keys in May and opening in July 2018 was probably slightly crazy).