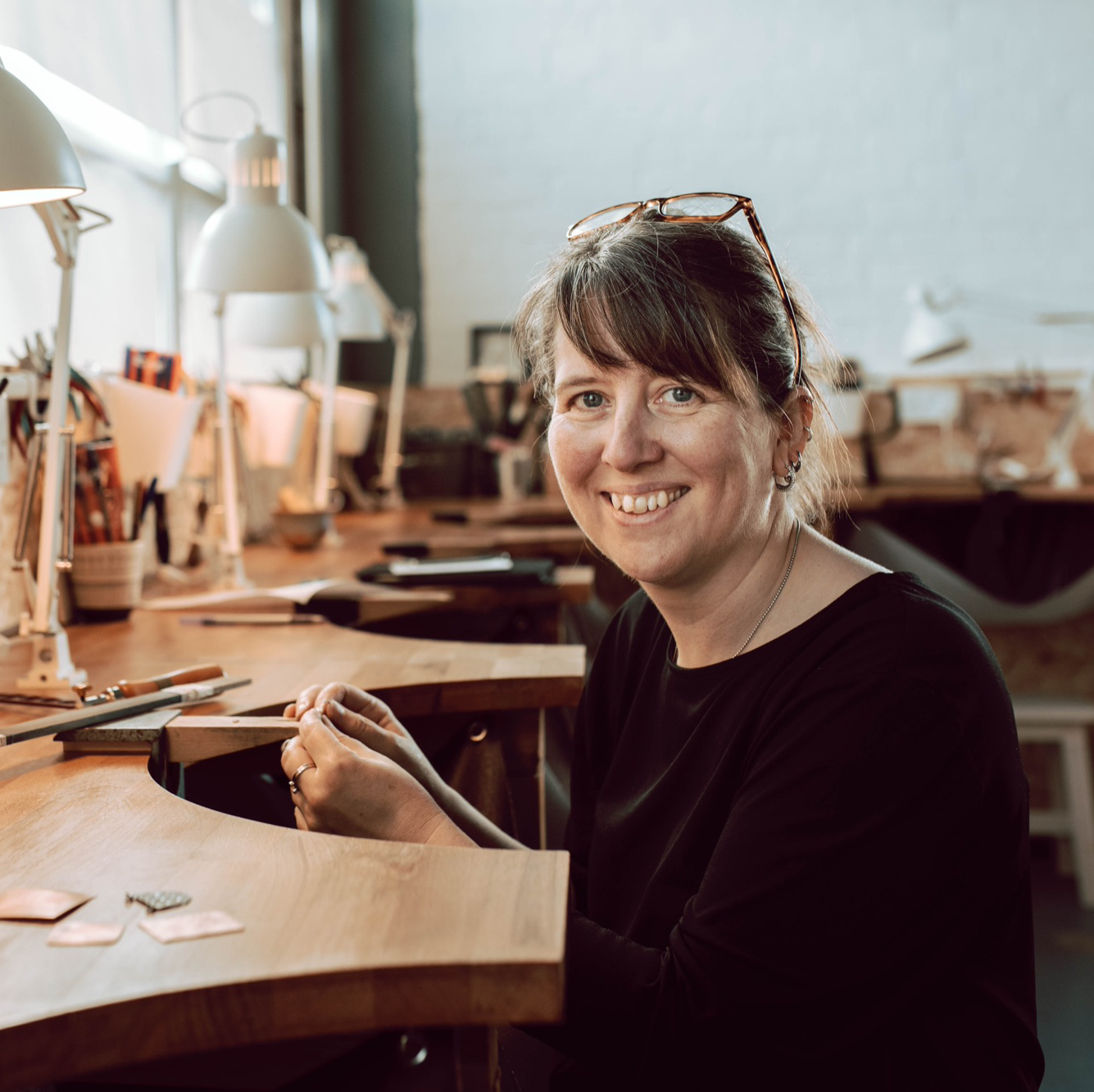 Jeweller, teacher, owner, creator, admin, cleaner, and all the other job titles that come with a small business.
I've been a maker for most of my life, but more recently jewellery for the last 20 years or so, and I've been teaching for around 11 years. I'm a doodler in my spare time, like to make my own clothes when I get the chance.
I created The Fox Studios to be a place where anyone can come, no matter their ability, and learn some new skills and maybe make a friend or two a long the way.
I'm Gail and I have a background in design and have been making jewellery for more than 10 years now.
I love to manipulate the metal into sculptural shapes and my work is greatly influenced by nature and the world around us.
One of my favourite techniques is called fold forming and is a way of creating creases, folds and undulating textures, making pieces incredibly tactile.
I have a tendency to hoard tools and gemstones and have a bad habit of collecting random stray rescue dogs off the internet. So far I'm up to four!